i should start writing here again.
because honestly, i just love writing more than anything else also, my playlist needs mega updating.
bamboozle was the shit.
never danced so hard, never felt such abandon, never felt like i belonged like i did last night. the things that happened last night were things i thought i'd never have. it was just amazing enough: so awesome as to be memorable and a great time, but not so great that i couldn't handle it. it was perfectly underwhelming. yo skrill drop it hard
oddly enough, the AP exam gave me hope
it reminded me that i'm actually really good at physics, above-average so, and it's you who's the jackass :)
hgfshgfsklhsjl;adgsjglksdjglkesgl;j!!!...
frustration. the almost-laughing kind.
this is for you →
i wanna tear its insides out, hollow the thing,...
mendedsoulsandskeletons asked: i love you beautiful<3 also, 3 months until the big move! are you ready to live in the same state for the first time since we were babies?!?!?!?!
sleep. who needs it?
i don't know why i do this to myself, except i legitimately don't like to sleep. i hate letting the world stop when i have so much i want to experience. i'm scared to, also, in a weird way: i hate being so vulnerable like that. i'd rather talk to my friends and read and learn and run off of coffee and energy drinks than sleep. i don't know if i'm psychologically...
i miss my best friends.
jack, shannon, caroline, graham. i love you guys. thank you for making the world at least a bit brighter <3
fuck yeah free periods!
getting out at 11:35 every fourth day? i could get used to this :)
essence.
loss of innocence: the knowledge that the world will never be as beautiful as she saw it. A synesthete; the colors, complexities, the intricacies of it all illuminated this world: it opened an eye of adoration that led to an unfettered love for what she saw around her. Small, delicate hands outline the heigtened sense of pain, of love - everything is literal, physical, tangible. she is separate,...
click me →
everything becomes clear. thanks reddit <3
can i have this prompt on the real SAT? pretty...
the prompt (in short): is experiencing adversity in life the only way we can come to reflect on ourselves as a person and grow? The individual taking this test right now was born into a well-off, upper-middle class white family, into a home free of abuse, financial troubles, or illness. She grew up free from any abnormally traumatic experiences, and will likely live out the remainder of her life...
i speak of the ghosts of my past
but they aren't dead; i never let them die.
courage.
telling my story. writing it down on paper. all the causes and effects are gonna be there to see; nothing more will be secret. the ending's gonna be made up for now, but everything before now is gonna be true true true. staring blankly at the page, searching for answers.
so this one time, i crashed wooster prom
1. with people being so sweet at these things, i actually felt sorta kinda pretty :) 2. i don't miss wooster, but i do miss the people. i love how i assimilated back in so easily, almost too easily. i love that people gave me hugs and told me i looked nice. i loved that people danced, and danced with me. i love feeling confident there. 3. yet, i hate that so many people were so sad just...
II. you disappoint me, but i don't know why i...
but here's the funny thing: this time, i knew i was right, regardless of your position. i was frustrated, disillusioned, all those nice things, but i was also proud of myself deep down. this acceptance is a huge step for me; it's a sign i really am growin into you. my own faith and confidence shocks me.
I. prom
the intense beauty of it all was too sad, because i'm weird like that and believe that the most beautiful things are always the saddest because they're so fleeting. i saw the world light up around me, i saw everyone dressed up and falling in love and being impossibly sweet and courteous. i had friends that night; we were one entity of belonging. for once there was only good. i had you...
this is me promising to write about prom before...
life goes on
there are others like there who are not him, but they are enough. they understand me and connect with me. i am not so isolated. i have few people like that, but the ones who are there are so worth it. i love you guys like you don't even know. stay awesome.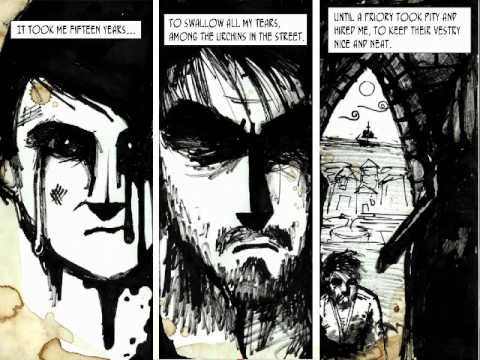 "That chair is so cool…I just wanna put wheels on it and drive it around...."
– i love mall trips with guzi :)
flowers have got to be the most depressing thing...
and after all that
the line was 'my ramblings', not 'my rambles'
dear graham,
you are so sweet. thank you for your kind words; they helped me so much. i'm so touched that you care so much :) stay my best friend, kay? ~Heather
give me music that is gritty western horizons,...
why can't you put that on pandora?
Rice.
Pros: Very academic, and yet very dynamic. Good atmosphere (Houston is a wonderful, wonderful city), delicious food, and an actually diverse population. It's a place I could get into easily enough, but it would still be a challenge to go. THEY HAVE A FREAKING PARTICLE ACCELERATOR. Study abroad. Forces you to go out and experience the city, and makes it easy. Awesome housing. Cons:...
2100.
not that i'm not going to take it again and try to do even better, but still. that puts me in the range of an ivy. AN IVY. Stanford seemed like too far of a reach a couple of weeks ago, but now it's a very doable reach. 96th percentile on the first go. i know people tell me i'm smart, but i never believe it and then this. i mean jesus, can you imagine if i went to STANFORD?
"Frail This skin is dry and pale The pain will never fail And so it goes back..."
– Seether
sitting here, thinking to myself
this talent for philosophy, reading, thinking deeper, human analysis, and above all writing. i'm blessed to have it, and my writing especially is really the only thing i consider myself to be truly effortlessly good at. it's there and i know i could potentially do great things with it, and here i am trying to be an astrophysicist, or a nuclear engineer, or something science-y. not that...
damaged.
i fucking love all nighters!
other things i love: when my mom yells at me because i have too much homework, when my physics teacher yells at me for staying up all night to do this dumb assignment (why do you even care when we do it as long as it gets done?) when my physics teacher calls our class an embarassment (if we do poorly on your quizzes/tests, maybe you should make them actually relevant to what we do in class), when...
a seventeen year old isn't supposed to have that...
on one hand, yes, i could be less surly. i could talk more and not roll my eyes so much. i can't hold anyone responsible for my behavior, and i realize that. it's not unreasonable to want what they want - every American family wants it - and i shouldn't be so selfish as to ruin that dream for them. i have no one to blame but myself, and that respnsibility is reasonable to put on...
what i would be doing if it were summertime
making jewelry baking working out finishing those stories i started as a kid going to the beach going to CT appreciating good music wearing short shorts reading good books you have no idea how desperate i am for those days to be here.
i was just anally raped by a physics test. the...
i meant to write about how much everything sucked last friday, but i never had the time. i'll just copy/paste an email i sent out to those who enquired in explanation: basically, friday was one of the worst days i've had in a long time. it was a bunch of little things that ended up being straw that broke the camel's back. one thing was a calc test that we got back, which most of...
this sweet, innocent little girl
who bakes and does beadwork and bats her eyelashes and is impossibly nice to everyone and always makes sure to take care of them and has two pet bunnies and is always willing to help everyone out… she's got this machiavellian, dangerous, free-thinking monster just underneath the surface. she sees truth through the eyes of synthesized individuals who are branded evil, rejected from the...
loljk
da derp dee derp dee derp ta tum tee tiddly tum! no idea what i'm doing with my life
loljk
i'm going to be an astrophysicist and write on the side.
it's like the world is actually out to screw me...
so i decided
i'm going to major in astrophysics and english and then be an english teacher for a living so what if it's a "fluff" subject? it's what i love and i'm good at, and i'll still be able to say i'm an astrophysics major. the dual personality within me reigns.
procrastinating so i can type out all this pain
because i don't have any motivation any more. there are so many things i could be doing right now, but i don't care about any of them. school was always such a big deal to me, but now it's something overbearing, useless, restraining. i don't want to be a cog in the machine any longer. i can't stand the idea of hippies and fluffheads who think they're too special...
licensed.
:)
give me my driver's license and let me take care...